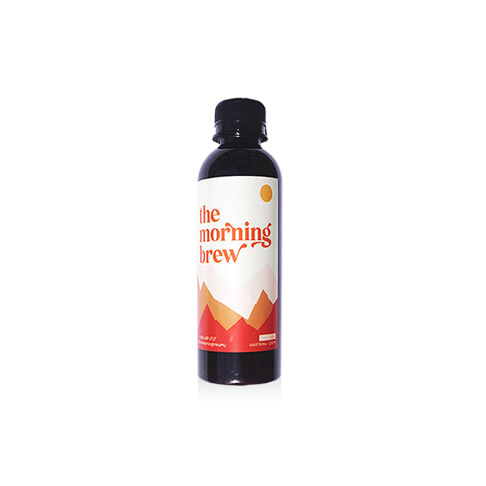 The Morning Brew Cold Brew Coffee (1 x 250ml)
Need a little pick-me-up to start your morning right? Or just looking for a jolt to power that workout? We have just the thing for that, The Morning Brew concentrated cold brew coffee. It's rich and bold for those who want a punch of flavour but can also be mellowed down easily, just add water!
The taste profile of this coffee is a mix of bold Brazillian beans and winy Tanzanian beans.
Serving size: 250ml