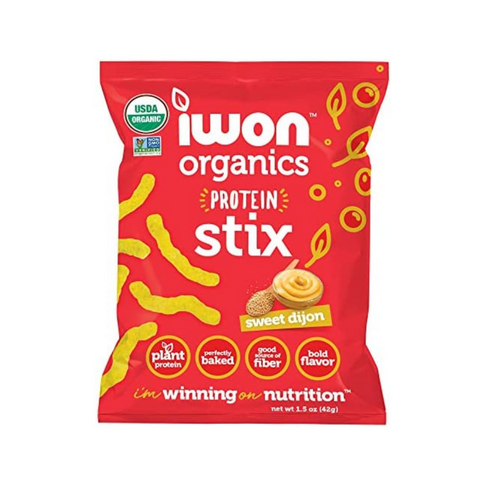 IWON Organics Protein Stix (1 x 42g) Sweet Dijon
Fulfill your crunchy cravings with IWON Organics!
With a choice of two textures - Puffs and Stix, IWON Organics uses only natural ingredients such as organic peas, beans and brown rice.
This gluten-free and non-GMO snack is best enjoyed at home with your family or in your car to your next workout.
There are 9 different flavours to try!
Caramelized Onion (Protein Puffs)
Cheddar Cheese (Protein Puffs)
Jalapeno Pineapple (Protein Puffs)
Korean BBQ (Protein Stix)
Mesquite BBQ (Protein Stix)
Nacho Cheese (Protein Stix)
Red Pepper (Protein Puffs)
Spicy Sweet Pepper (Protein Stix)
Sweet Dijon (Protein Stix)
Serving Size: 42g
*Nutritional values may vary slightly for different flavours of this product