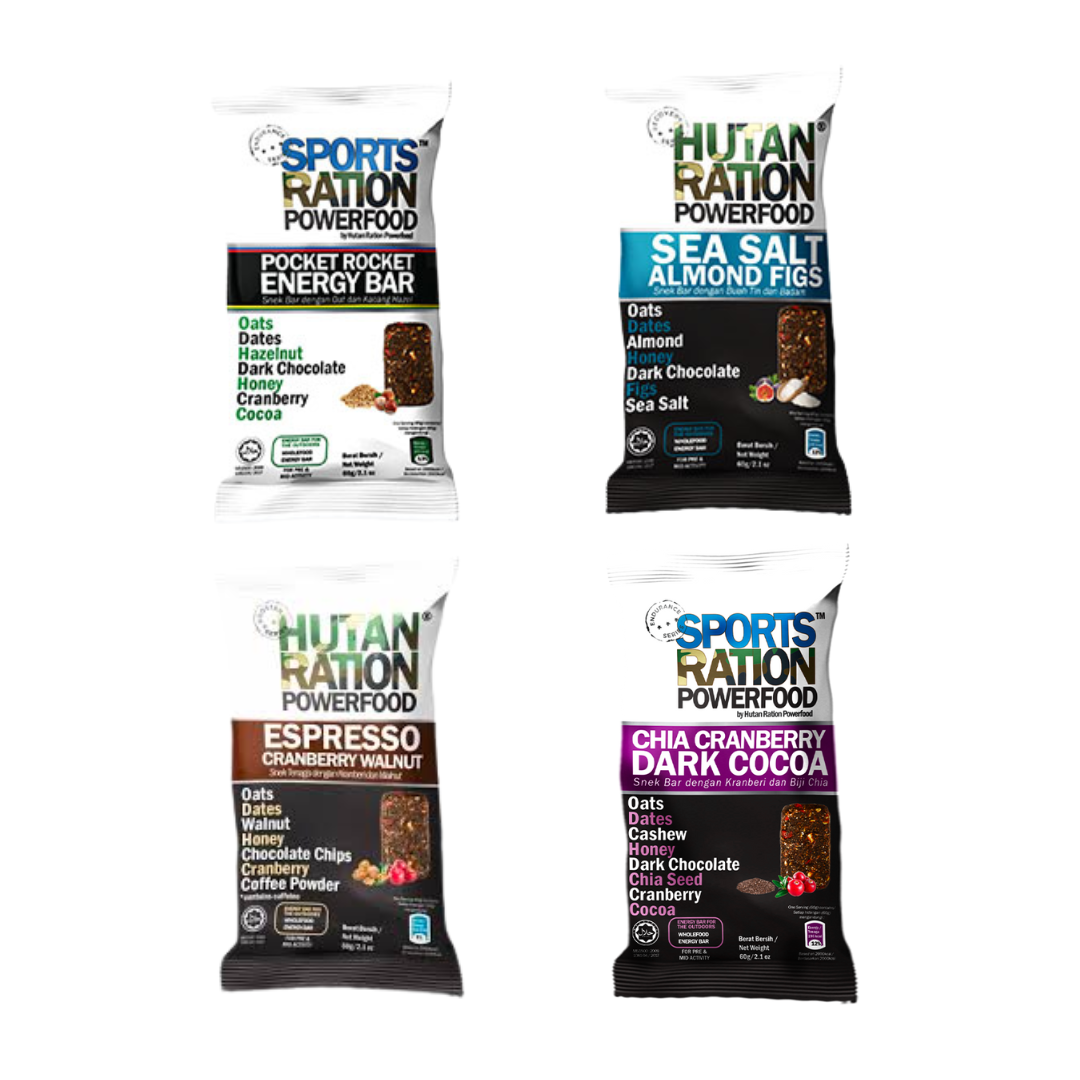 STARTER
Hutan Ration Energy Bar Starter Pack (4 x 60g)
Keep up your energy levels with the all-natural Hutan Ration Energy Bar.
Each bar is high in nutrients and only contains natural ingredients such as honey, dates, moringa* and a variety of nuts to keep you fueled for your chosen activity.
* This ingredient is only included in Hutan Ration Energy Bar- Kolumpa Flavour
This starter pack contains:
1 bar Chia Cranberry Dark Cocoa (For pre and intra-activity especially long or high endurance activities. This bar is high in fibre too)
1 bar Espresso Cranberry Walnut (For pre and intra-activity particularly for a quick mental boost. This is great to have when you need a wake-me-up whether in the morning or in the afternoon)
1 bar Pocket Rocket (This bar is inspired by Malaysia's very own Pocket Rocketman and is great for long or high endurance activities. Helps curb hunger while providing a boost in energy)
1 bar Sea Salt Almond Figs (For intra and post-activity and is especially great for recovery and to avoid muscle cramps as it is high in natural electrolytes. Recommended to be taken with water for better nutrient absorption.
Whether you're out basking in nature, pushing hard in the gym or just feeling peckish at home, Hutan Ration Energy Bar is the most ration-al choice to satisfy your nutritional needs.