Cowa Coconut Water (12 x 330ml)
We all know that coconut water is famously known as a hydration powerhouse, but how often do we get to quench our thirsts with decent and fresh coconut water on the move?
COWA Coconut Water is made to fit in your hectic lifestyle and rejuvenate yourself with the goodness of nature. High with essential electrolytes, it keeps your body vibrant naturally! Compact and convenient, COWA Coconut Water is 100% Natural packed coconut water with no added preservatives, water or flavor. Contains many health benefits, it is packed with Tetra-Pak which could be stored for long periods and without altering its natural texture and taste!
COWA Coconut Water is indeed your much needed healthy drink on-the-go, keeping you, your family and your friends, energetic and coco-lourful!
Serving size: 330ml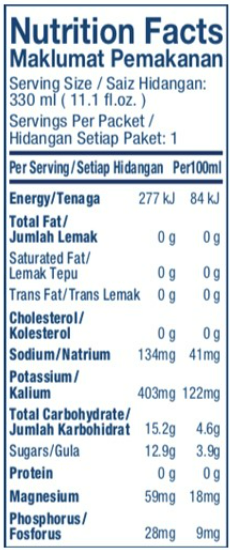 Powered by Froala Editor