Celsius Energy Drink Online Exclusive Edition (Raspberry Acai)
The Online Exclusive Edition Raspberry Acai Green Tea flavour is now available for a limited time. It contains 100mg caffeine content per can.
CELSIUS is a fitness drink which has been clinically proven to accelerate metabolism and burn calories & body fat while providing healthy energy. CELSIUS is an ideal pre-workout drink and also serves as a refreshing alternative to coffee and other caffeinated drinks. CELSIUS is the perfect addition to an active lifestyle and has no artificial preservatives or flavors, no aspartame or high fructose corn syrup and is very low in sodium. CELSIUS is delicious that delivers, (clinically proven to do so).
Serving size: 325ml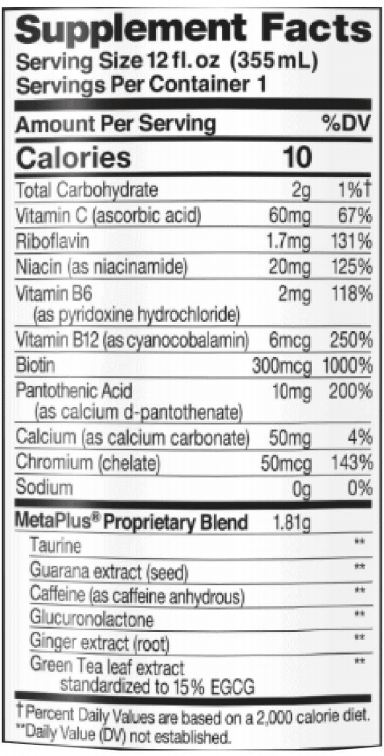 *Nutritional values may vary slightly for different flavours of this product