Vida Zero (1 x 325ml) Sakura
Formulated using Japanese R&D and expertise, Vida is here to quench your thirst with some truly delicious, sparkling drinks with versatile flavours.
You can drink it straight or go the creative route and come up with interesting concoctions to enjoy. Not only are these drinks versatile that way, it will also help you boost your immune system as they come in a range to increase your Vitamin C intake or lessen your sugar intake (without removing the delicius factor).
Vida Zero
This is the one time when a zero is a hero because this range is named for having zero sugar, zero calories and zero colouring.
Vida C
Give your immunity a boost with the Vida C range of delicious fruity drinks that is fortified with 1000mg of Vitamin C in every can.
Serving size: 325ml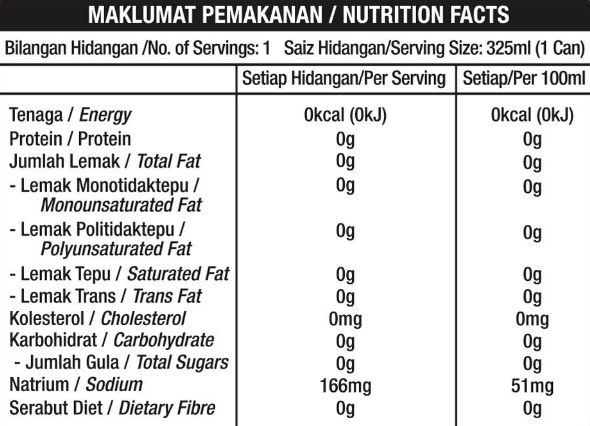 *Nutritional values may vary slightly for different flavours of this product