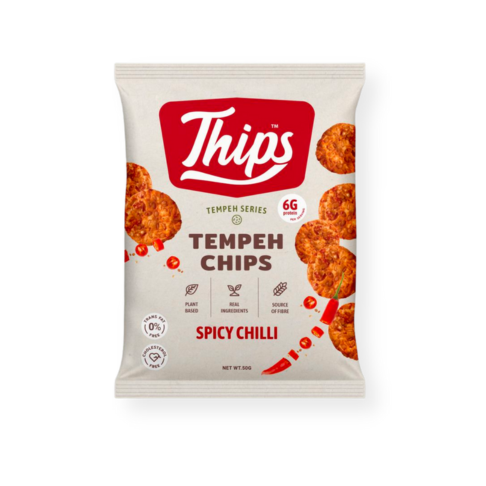 Thips Tempeh Chips (1 x 50g) Spicy Chilli
Thips is finally here at myFITBOX! Compared to normal potato chips in the market, tempeh chips like Thips are higher in protein and has lower fat content.
Thips is made with 100% tempeh - which is a nutrient-dense plant-based protein made with fermented soybeans. Tempeh is also rich in prebiotics which is beneficial for our gut health!
With 6.1g of protein per pack and 3.1g dietary fiber, these chips are also made with 100% natural ingredients and still retain the deliciousness!
5g of protein per pack
2.9g dietary fiber
100% tempeh
Plant-based
0g sugar
No flavouring, colouring, preservatives
Serving size: 50g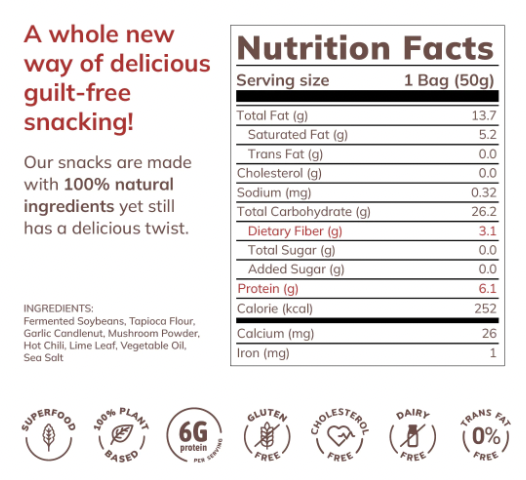 *Nutritional values may vary slightly for different flavours of this product