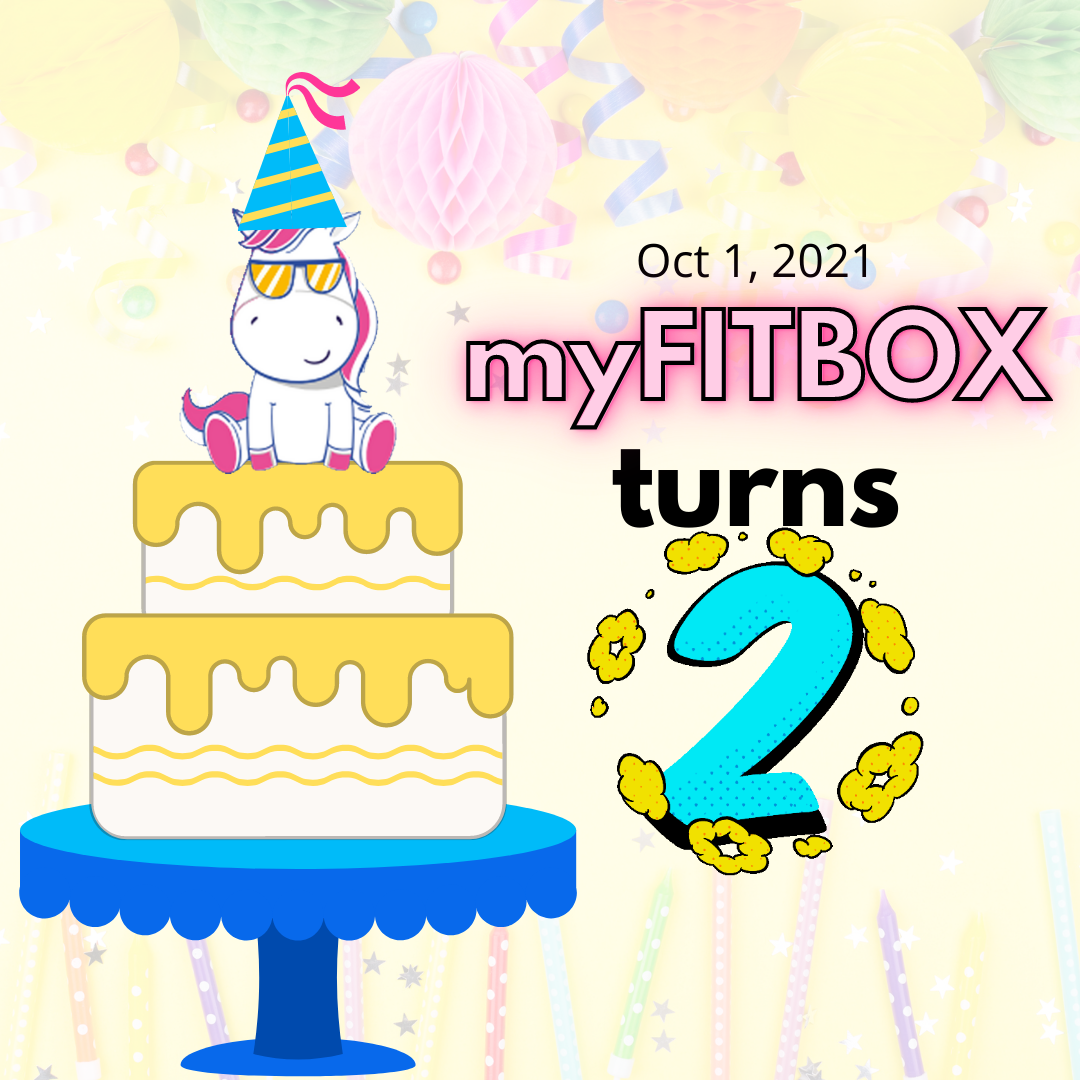 As myFITBOX officially turns 2 on 1 Oct 2021, we're going to celebrate not just our birthday but our birth month, too.

This October, we'd love to reward YOU — whether you've supported us from day 1 or if you're a new member of the myFITBOX fam.

This will be the best time to stock up on your share of protein bars, protein shakes, BCAA drinks and more, especially if you're looking for the best protein deals in Malaysia.

Or, if you're planning to get a gift for a loved one, our selection of healthy snacks will be perfect with our gift box add-on.

Read on to find out what else you can look forward to!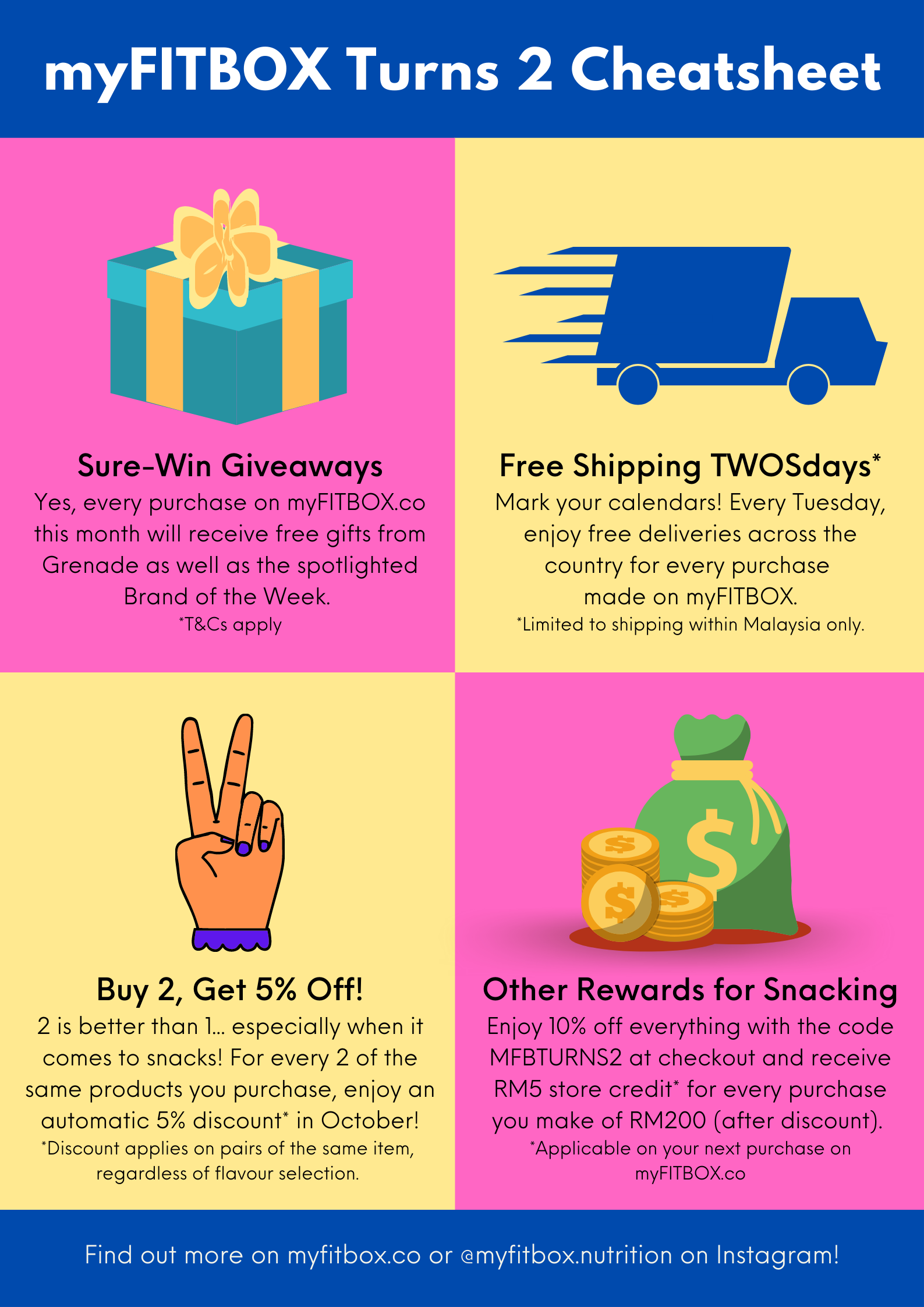 ---


Sure-win Giveaways
The Grenade Virtual Tour

Grenade has a range of protein spreads, shakes and bars that you can find on myFITBOX.co or in our cashless vending machines in the Klang Valley.

This UK-based brand has truly raised the bar (heh!) when it comes to sports nutrition. Their taste is described as explosive, "like a grenade", and we can confirm that it's true.

We're proudly partnering with Grenade to take your tastebuds on a tour and reward you for snacking through a sure-win giveaway.

All you need to do is make a purchase on myFITBOX's website and hit the minimum spend, and you will receive at least one FREE Grenade item (random flavour). See the image below: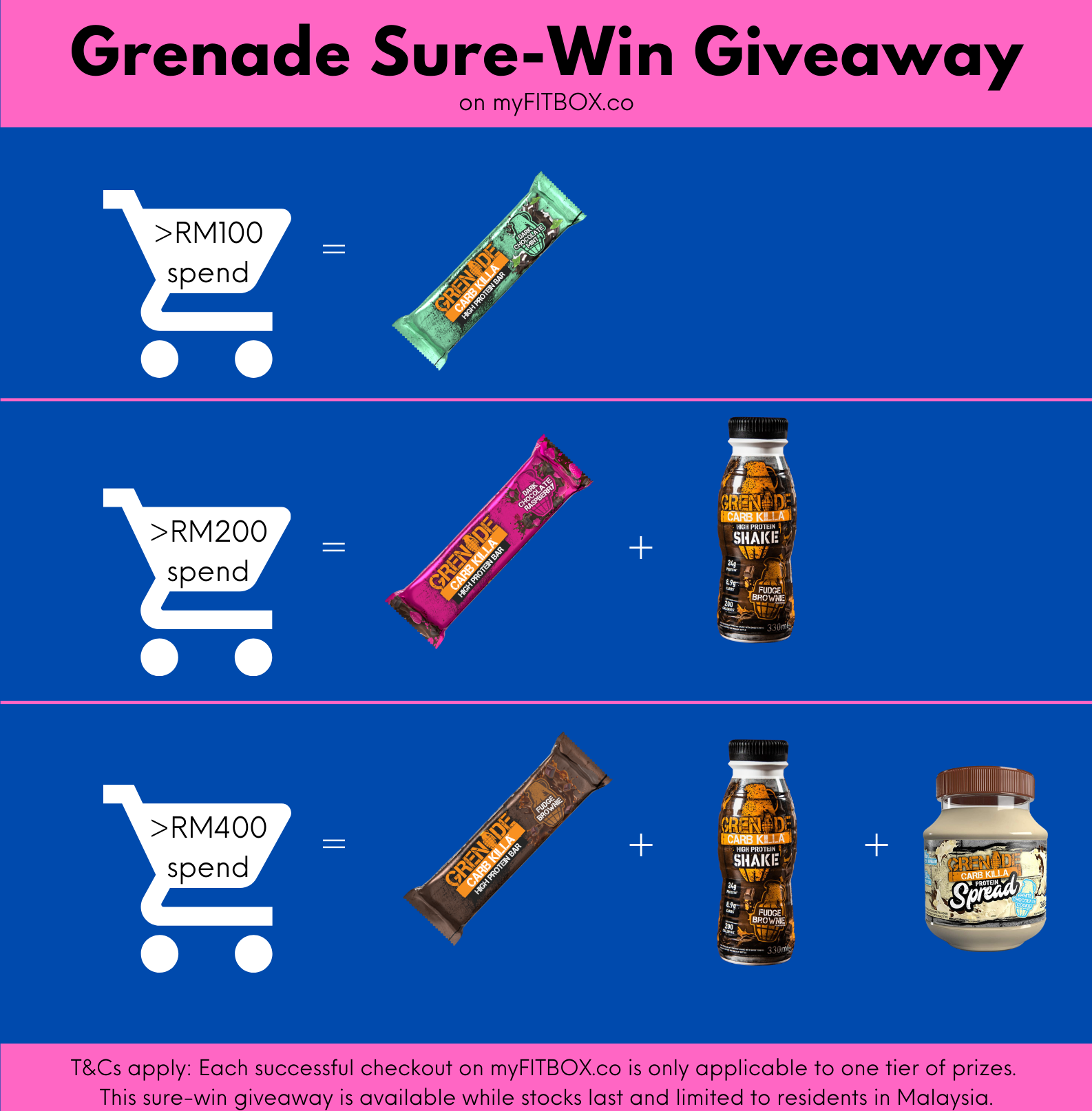 Spotlight on: Brand of the Week
Sharing is caring, so this coming month, we're also sharing the spotlight on myFITBOX Turns 2 with three different brands, namely Celsius, Loca Lorie and Lohilo.

The Brand of the Week will give away items with each purchase (while stocks last).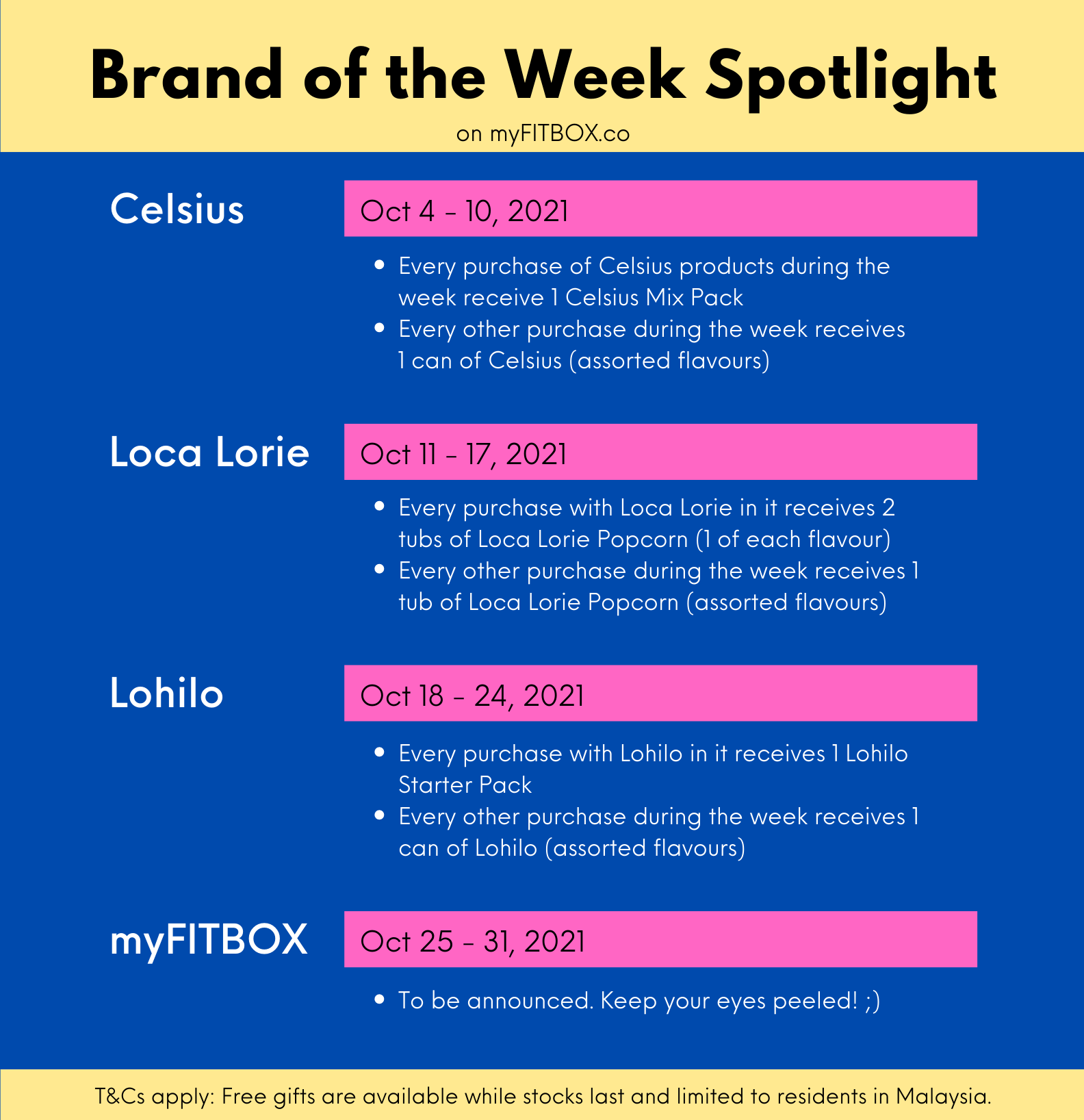 Also, in October, we'll be hosting Instagram LIVEs every Friday at 7PM featuring these brands. Come say hi to our myFITBOX Unicorns (Peu Peu the Unicorn might make an appearance too)!

So yes, mark these dates. You won't want to miss it!
Celsius: Oct 4 - 10, 2021
Loca Lorie: Oct 11 - 17, 2021
Lohilo: Oct 18 - 24, 2021
myFITBOX: Oct 25 - 31, 2021


Free Shipping TWOsdays
As if giveaways are not enough, you also won't need to pay for shipping on every Tuesday (or TWOSday) this coming month!

So, whether you're treating yourself to some high protein snacks or sending healthy snacks to your friends, Tuesdays are when you can save on shipping (and spend it on more snacks instead 😛).
Free shipping is valid with a minimum spend of RM200 (after discounts) for the following dates:
Do note that free shipping is valid for all courier orders within Malaysia only!
Update: We've extended the FREE SHIPPING Promo til Oct 31, 2021.


TWO is Better than One
We definitely believe that two is better than one, which is why we're offering an automatic 5% discount on pairs of products purchased on our website this month.

Example of mechanic:


5% Discount?
1 can of Nocco (Citrus/Elderflower flavour)
No
1 can of Nocco (Limon Del Sol flavour)
+ 1 Nocco Starter Pack
No
2 cans of Nocco (Caribbean flavour)
Yes
2 cartons of Nocco
(1 carton Limon Del Sol + 1 carton Caribbean flavour)
Yes
More Rewards for Snacking

Yep, it doesn't stop here.

We've got more rewards for you just for snacking. Because hey, if you're going to snack, you might as well make it good!

Enjoy 10% off your cart with the promo code: MFBTURNS2 at checkout. This applies on top of any existing discounts/promotions. (Note: Code is valid from 1 Oct - 31 Oct 2021)
Also, our loyalty programme is ongoing as usual. Each RM200 you spend, excluding discounts/shipping fees, entitles you to RM5 store credit that you can use on your next purchase (on top of any existing discounts/promotions!).


---

That's it from us this time. Like we said, we may be turning two, but the gifts are for YOU

Connect with us on Instagram (if you haven't already) for more updates and promos!