myFITBOX's cashless vending machines make healthy treats easily accessible



The homegrown business sources yummy treats and drinks that are ideal for maintaining a healthier lifestyle.

By Lakshmi Sekhar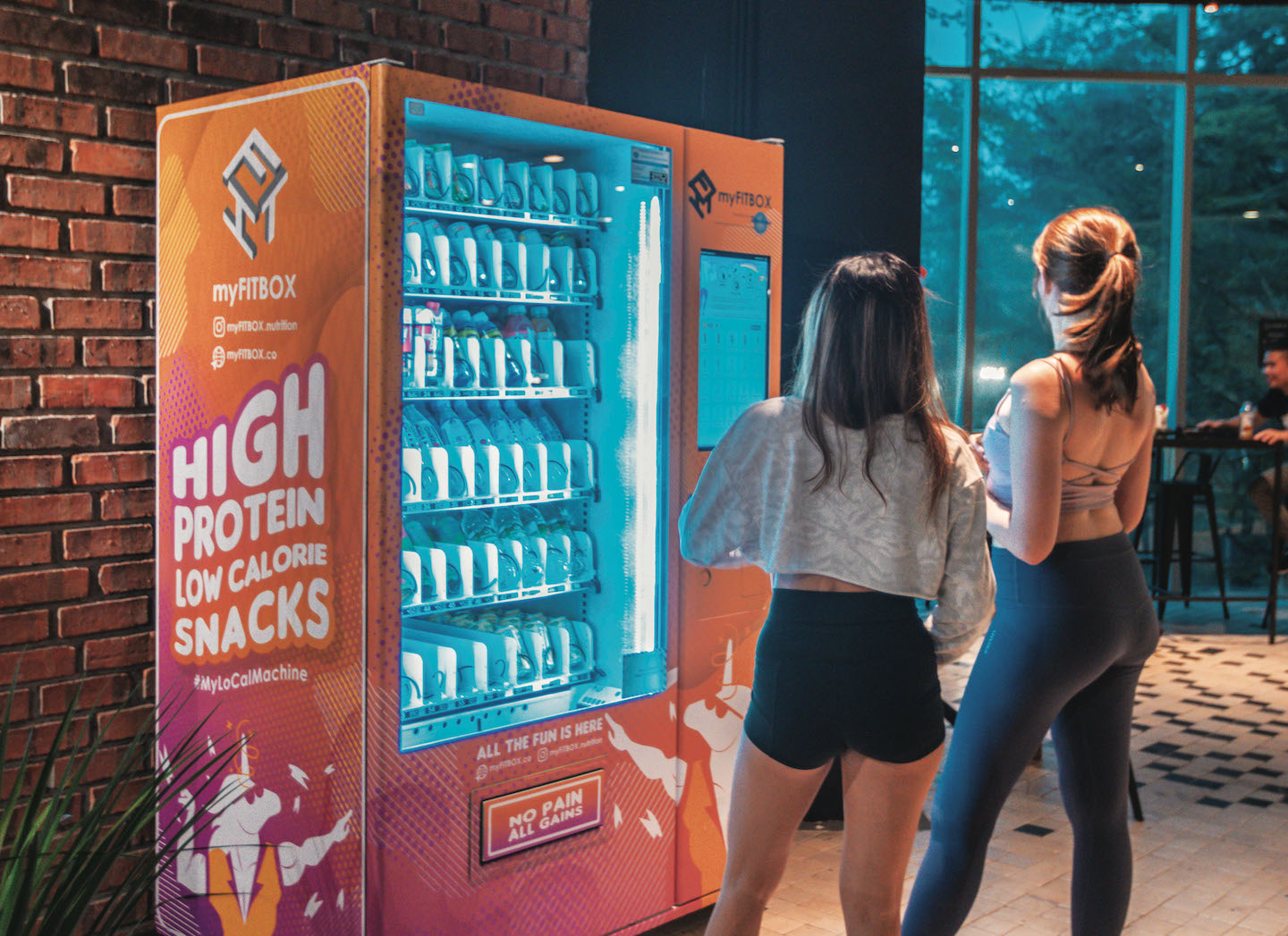 It all began during a holiday in Chalong, Phuket in September 2019, when friends Geoffrey Yeow and Heywood Cheung noticed something. "There were many gyms, Muay Thai gyms, yoga studios and lots of healthy food; it was a dream holiday for us. However, we wondered why we could have so many nice and healthy food options here, far away from home, but it was so hard to find these in our city, at the gyms where we worked out every day," says Yeow over a Zoom call with Options.
With this in mind, the two friends brainstormed, and a business idea was born. "We thought about how to easily acquire these products, and get the best ones from around the world, as well as how to provide them conveniently to people. That was when we came up with the idea for cashless vending machines," Yeow explains.
When I think of a vending machine, snacks that come to mind are salty chips, sugar-laden buns and, my all-time favourite, Maggi Hot Cup. Even the drinks are fizzy sodas or canned coffee and Milo. The founders of myFITBOX decided to do vending machines a little differently by stocking them with nutritious and healthy treats that fuel workouts and give the body what it needs.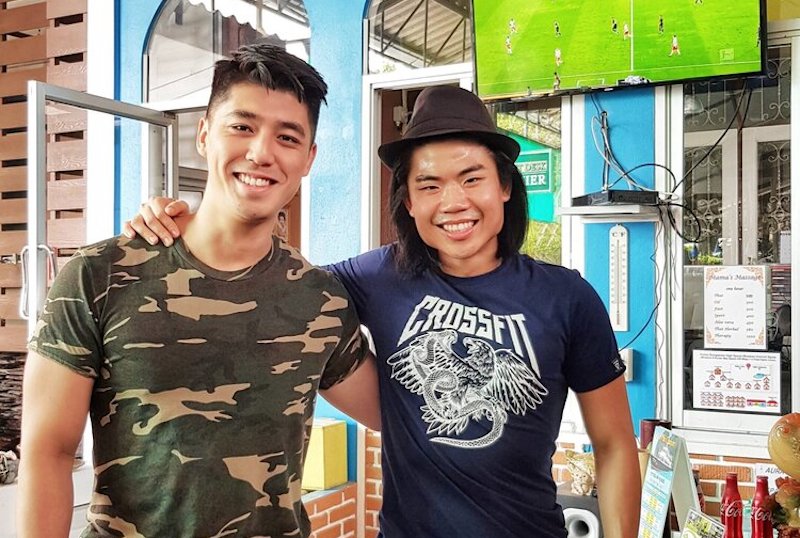 As to why they decided to go with vending machines, Yeow says it was to make it easier for both customers and gym owners. "Gym owners may not earn much from it, but it is a value-added [service] for their members. We help to make it easier for the customers without adding any hassle or manpower work for the gym owners. We sort and maintain the machines and refill them with products that we source from all over the world," he adds.
The cashless aspect was also crucial. "At that time, the government was starting to push for e-wallet initiatives. So we thought, 'hey, let's jump on that train'. So you can currently pay with your credit card, debit card, GrabPay and Boost. We are waiting to get approval for Touch 'n Go as well."
What's interesting about myFITBOX's launch is that its co-founders did not overplan. Instead, they jumped right in. "From Phuket, we had the idea, landed back in Malaysia, and the next day, we were calling up vending machine companies. We also started talking to gym owners, asking if they would be open to placing one in their gym," Yeow explains.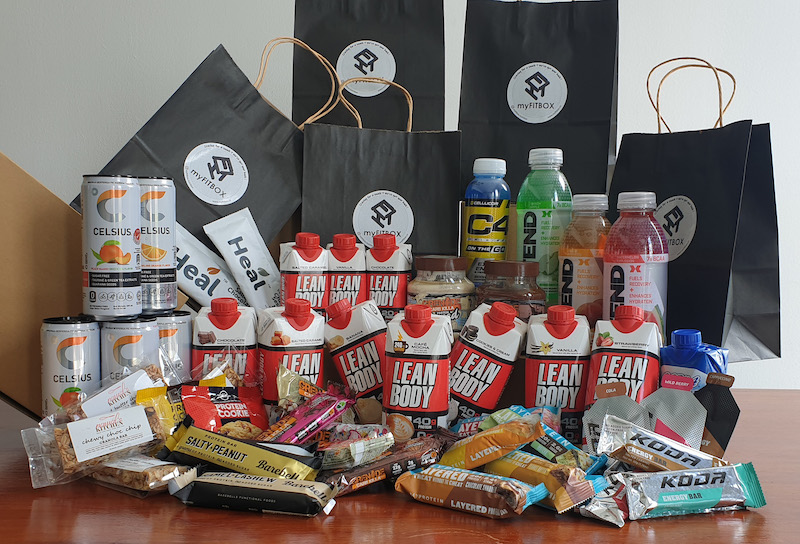 One of the duo's initial challenges was that the vending machine industry was still very old-fashioned. "So we saw it like this: We can take this very [traditional] business and put our own spin on it because no one has ever tried to do it. What we are selling in our machines has high value. It probably doesn't move as much volume as the other vending machines do, but the value of the sales we get makes up for that," Yeow adds.
Another hurdle was convincing gym owners to take a chance on them. While the founders had a few friends in the industry, they kept trying to convince more gym owners to give myFITBOX a go. "We often get questions like, 'Why would I want to put [the items] in a vending machine when I can sell [them] myself and take all the money?' I say, you can, but can you imagine trying to deal with each supplier, having to restock, asking your front desk to add a cashier, and collecting and preparing change? It is not worth it. You might as well pass [the burden] on to us and let us handle the hassle. And we still give a small profit to the gyms," says Yeow.
myFITBOX's first vending machine was released in January 2020. It currently has 29 machines in gyms. The founders have ordered six more, which they hope to have in place by June. Their target is to hit 300 machines by end-2023. "We feel that that will give us a very strong network, not just in gyms. We are looking at international schools, shopping malls and so on. This trend of having healthier snacks and drinks is not just within the fitness industry; it's all across different communities of Malaysians. Even the government is trying to push for lower sugar and lower calorie drinks with the sugar tax," Yeow adds.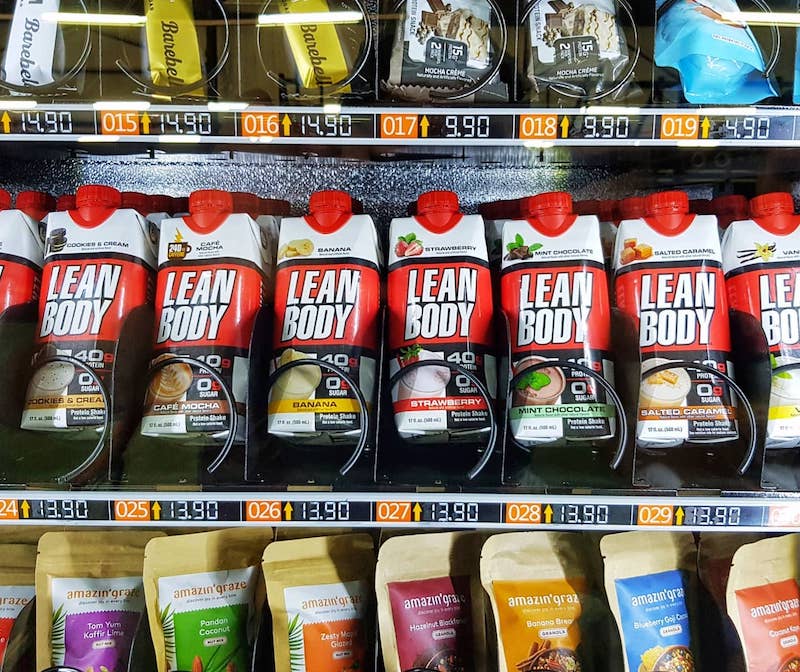 The term "healthy", however, can be quite subjective. Our bodies are different and the way we react to various diets and routines also varies. So what's myFITBOX's definition of healthy? "If you compare our chips to a typical bag of chips from the supermarket, ours would have much higher protein, lower sugar, as well as lower calories and lower carbs. Nothing out there is completely healthy, but we can be a healthier alternative. This applies to our milkshakes and our bars as well — lower sugar, high in protein and low in calories."
But fret not, as taste is also crucial to the myFITBOX team. "Another fun thing we do in the office is that we eat a lot. Any product we see — whether it's already in Malaysia or from overseas — we buy and taste test it. If it doesn't taste good, then there's no chance of it going into the machine, because if it doesn't taste good to us, it probably won't taste good to our customers. After it passes the taste test, then we look at the macronutrients — the protein level, sugar, carb, calorie levels, the ingredients and so on."
While a website was not part of the initial plan, the demand for its range of snacks to be delivered to homes encouraged myFITBOX to begin a platform for its customers to buy what they like. This has been especially useful whenever a Movement Control Order has forced gyms to close their doors.
While the duo's plan is to continue to grow their business, Yeow has other ideas too. "We could be venturing into manufacturing our own products. Having that strong distribution network, we feel that we have identified our customers' tastes. So maybe we could go into making our own shakes or our own protein bars. That naturally should be the next stage for our business."

(The Edge Options, published on Edition May 31 - Jun 6 and online on June 16)
Link to original story here!